Positive Attitude
When you are working the number one feeling is having a positive attitude.
Take yesterday, for example, a friend told me he would help re-roof the garage six months ago and arrived at 9.00am. I jumped at the opportunity and then spent the next eight hours stripping and putting on new iron. I got blisters on my hands and cut my fingers. It was a glorious situation when the weather forecast on the radio expected thunder and lightning later on in the day and we sped up work. I loved doing the work. We completed it and I then obtained the necessary supplies required when a friend puts in an effort and for the next hour sat admiring the work from the shelter of the porch as the heavens came down. I could feel my body in all sorts of places the yoga I do does not go. When I bid my farewells I drew a hot bath and scrubbed the rust and grim off, dried my self off and felt like a million bucks. I felt satisfied.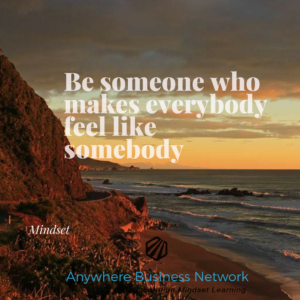 My attitude got me thru.
If you carry a positive attitude with love and passion for what you are doing it helps!
Andrew
One Half of Anywhere Business Network