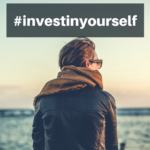 I have been doing a lot of Facebook live posts about gathering a team around you when you work for yourself because its important you dont see working for yourself as working alone. Why is this important?
If you have come from a team based environment it can be hard to get used to working by yourself. There doesnt seem to be anyone to bounce ideas around with, no one to ask when you get stuck on that computer program or task you know someone else helped you out with, no one to have a coffee with or catch up on the weekend sport with. This is not the same as missing working for someone else. Its about loving the energy of working in a team.
Advice on money
It is possible to work in a team when you work for yourself. It involves gathering around you people who help you do what you do. Your accountant helps with the finances so it make sense that you seek advice and discuss ideas with your accountant around how you should spend or risk your money. Some accountants are very skilled business coaches too. They can help with business plans and financial coaching. If yours isnt helpful you need to find one who is. (Andrew is great if you need one info@anywherebusinessnetwork.co.nz)
Mentoring
Maybe you have a friend or aquantance you have admired for their head for business. How about asking them to be a sounding board for you. You could approach you local business chamber or business development group to see if they have business mentors.
Business partner
Having a business partner often makes good sense. You each should have strenghts the other values and have the abiltiy to share the work load and contribute to the business financially. Hey presto, you now have a person to share ideas, money, learning… everything.
Online business community
There are lots of great online learning forums that you a great community of people doing and learning just like you. Find one and start talking to people. When you get personal and share you will find lots of people come out of the woodwork and give.
Let me know if this has helped you.
Kerri Bainbridge
One half of the Anywhere Team NZ