I am continuing to be share with you from the Tips on Time Management series from people who have experience working from home.
Tip 3: TIME MANAGEMENT
"My time management tip is to collaborate with another 'work from home' person.
Email each other on Monday with the tasks to complete for the week.
Meet up for coffee or chat on the phone or email each other at the end of the week to help each other stay on track.  Accountability can be the nudge to completing tasks that would otherwise be shuffled to the bottom of the list."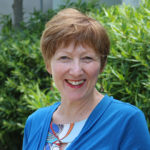 Anne Thoroughgood
Business Liaison
Young Enterprise Regional Coordinator
www.nmit.ac.nz/anne-thoroughgood
#Kerri Bainbridge
One half of the Anywhere Team NZ